YOU DON'T HAVE TO ADJUST YOUR IDEA TO THE MANUFACTURING TECHNIQUES, AS WE WILL ADAPT OUR TECHNIQUES TO YOUR DESIGN AND WORK WITH YOU TO MAKE YOUR IDEAS BECOME REALITY.
Your design will be manually created by our team of 350 trained and experienced knitters using traditional techniques of knitting, crocheting and ties and transform your most demanding creative ideas into high-quality garments, regardless of the amount you need.
Working with us means top quality, teamwork and commitment to customers as we have proved with our work in previous years, collaborating with designers from several countries.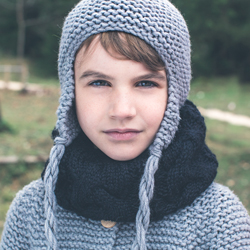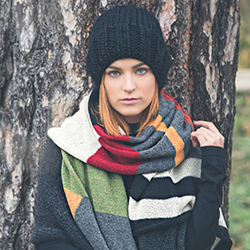 Aware of the fact that the quality and consistency of production, and reliable delivery are crucial for our customers, Udružene can guarantee annual supply up to 40,000 flawlessly made fashion items, as evidenced by our long-term cooperation with dozens of clients from 10 different countries.
Udružene I Obala Kulina bana 22 I 71000 Sarajevo I + 387 33 217 390